Why You Should Choose Call Force For All Your Calling Requirements?
Looking for 100% Aussie Based
Calling? You've Arrived At The
Right Place
100% Australian Based Call Centre
We are a 100% Australian owned and run company with all of our staff speaking English as their first language. Every single call that our team makes originates from our head office right here in Bentleigh East in Melbourne Victoria.  Never ever do we outsource our calls overseas. If you want superior results, you need to use an Australian based call centre.
We Only Hire The Best
You've heard the phrase, "if you pay peanuts, you get monkeys".
Firstly, we don't hire monkeys. We leave that to our competition. We hire and retain only the brightest telemarketing talent and pay the top industry wages.
This way we ensure that we have the lowest attrition rate in the industry. The team at who work at Call Force enjoy what they do.
Did you know that a highly skilled telemarketer can outperform an ordinary telemarketer by as much as 3 to 1. The telemarketing industry is filled with average people who achieve average results. We don't hire average people. We only hire top performers.
Training, Training, Training
Here at Call Force we place a huge emphasis on staff training. It's essential that before we start any new campaign, we understand our clients business, its products and services and how it relates to the marketplace. Before we start a campaign, we don't just train ourselves on the script. We like to know enough about our clients business so we actually sound like we are calling from their own team.
When we are calling on behalf of a client, we always present ourselves as if we are actually in our clients office. We NEVER allow the caller to think we are a 3rd party. At all times, the person on the other end of the line assumes we are from that company.
We Know Success No Matter What Business You're In
Here at Call Force, we've worked on calling campaigns in every industry imaginable. We know what it takes to succeed in a calling campaign. If you're ready to discuss your next calling campaign, contact us today for an Obligation Free 15 minute discussion on (03) 8488 6673.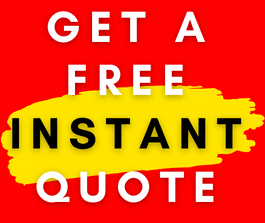 Get A Free No Obligation Quote
Want to know more about what Telemarketing can do for your business? Click the
button below to request a FREE Quote. Alternatively, call us today for a FREE
Quote on any of the numbers below.
| | |
| --- | --- |
| Melbourne | (03) 8488 6673 |
| Sydney | (02) 9646 8501 |
| Brisbane | (07) 3102 1344 |
| Adelaide | (08) 7200 2665 |
| Perth | (08) 6102 3888 |
Companies Of All Sizes Choose To Use Call Force.
Everything From Small Businesses Through To Fortune 100 Companies.