Call Force was started by a highly successful business development entrepreneur
Our clients leverage off the success
we've achieved in a diverse
range of industries
100% Australian Owned and Run
Call Force is 100% Australian owned and run. We work from our office located in Melbourne, Australia.
Owned and Run By Business Developments Specialists
Call Force is a telemarketing and lead generation solutions company based in Australia that provides a range of call center services, including inbound and outbound call handling, lead generation, appointment setting, customer service, and market research.
Founded in 2014 by Jonathan Zilberman, who has over 20 years of experience in business development, Call Force has quickly established itself as a trusted and reliable partner for businesses across various industries. Prior to starting Call Force, Jonathan held positions in several large Australian and international corporations, including National Australia Bank, Aapt, Sensis, and Verisign, where he focused on new and existing business development.
Jonathan leads a team of experienced professionals at Call Force who work closely with clients to deliver customized solutions that meet their specific needs. He is actively involved in the day-to-day operations of the company, overseeing training sessions, telemarketing campaigns, and customer research programs. Under his leadership, Call Force has developed a reputation for providing high-quality and cost-effective solutions that help businesses improve their customer engagement and drive growth.
At Call Force, we are committed to delivering exceptional customer service and building long-term relationships with our clients. We understand that every business is unique, which is why we work closely with each client to develop customized solutions that meet their specific needs. Our team of dedicated professionals is passionate about delivering results and helping businesses achieve their goals.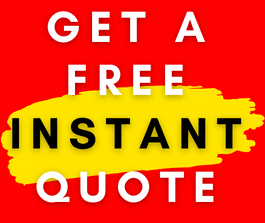 Get A Free No Obligation Quote
Want to know more about what Telemarketing can do for your business? Click the
button below to request a FREE Quote. Alternatively, call us today for a FREE
Quote on any of the numbers below.
| | |
| --- | --- |
| Melbourne | (03) 8488 6673 |
| Sydney | (02) 9646 8501 |
| Brisbane | (07) 3102 1344 |
| Adelaide | (08) 7200 2665 |
| Perth | (08) 6102 3888 |
Companies Of All Sizes Choose To Use Call Force.
Everything From Small Businesses Through To Fortune 100 Companies.