100% Australian Based Experts In Telemarketing, Appointment Setting, Cold Calling & Lead Generation
Call Force is your all-in-one solution for all your telemarketing and online marketing activities.
100% Australian owned and run.
TRUSTED By Companies Of All Sizes

Everyone From Small Businesses Through To Public & Fortune 100 Companies.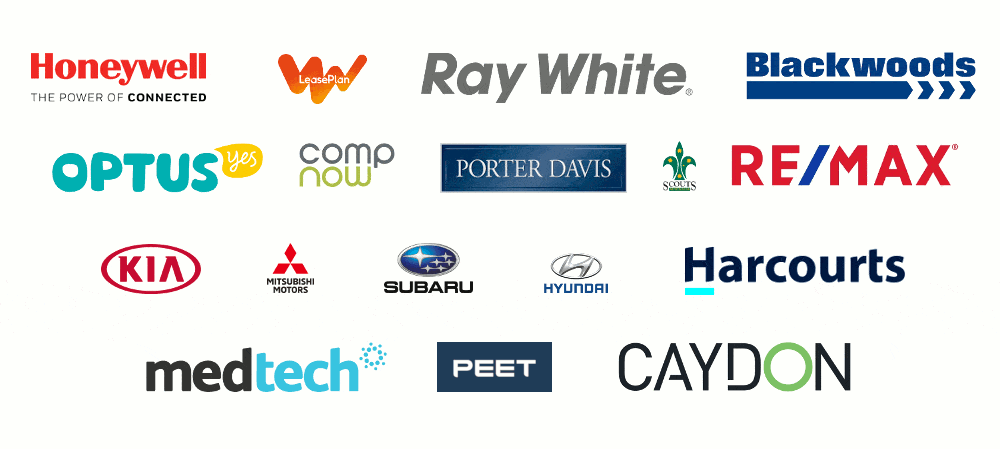 Call Force are Australia's Telemarketing, Appointment Setting & Cold Calling Specialists.
We work for our clients of all sizes all over Australia.
Our services include
Website Design & Development

SEO (Search Engine Optimisation)
100% Australian Based Telemarketing,

NO

Outsourced Calls

Unlike some of our competition who outsource their telemarketing overseas, all our highly skilled marketers work from our head office in Melbourne and speak English as their first language.
Although labour hire is cheaper offshore, the actual quality of work that comes from off shoring is much, much lower. Not only that, but there are usually delays in overseas calls that tend to put people off.
Having an Australian based team helps to connect more with prospects and buyers. People like to buy from locals. Over the years there have been so many overseas based phone scams. When most people receive a call from an overseas company or individual, they simply hang up.
If you are serious about building your business through the use of telemarketing, you MUST use a company with Australian based agents.
Generate Business
From Day
One
We've worked for all sorts of businesses where on day one we've generated new leads, set appointments or closed new business for our clients.
Yes you heard right. On day one!
Telemarketing is all about being proactive. It's not about just sitting there waiting for things to happen. But rather, picking up the phone and making things happen.
If you're sick of waiting for things to happen, you need to implement a proper telemarketing strategy into your business.
Now That We Have Social Media, Isn't Telemarketing Dead?
Absolutely not.
Telemarketing is still one of the most cost effective and productive ways to generate new business. Telemarketing is all about being proactive and getting your business out there rather than waiting for things to happen. It allows you to seek out new prospects and handle objections whilst talking to them.
In 99% of cases, you can't start a business tomorrow and close new business or generate new leads on day one using Facebook and Twitter. Whilst those marketing avenues may work well for certain businesses, they require a following and that takes time. You need people to "like you" and "follow you". And, if you're just starting out, or even if you've been around for a while, if you don't have a large enough following on these social sites, you're not going to win new business. At least not quickly.
Enter telemarketing on the other hand. One single cold call can drum up new business. Imagine what a whole stream of calls can do for your business?
Telemarketing can have a profoundly positive effect when used correctly in business.
What Can
Telemarketing Do
For Your Business?
Here are just a few things that Telemarketing can do to enhance your business.
Find you new leads
Qualify leads
Set appointments for new prospects
Up sell to existing customers
Sell over the phone
Market Research
Cleanse a database
Revive old accounts
Follow up on overdue accounts
The list goes on and on…
Why Should
We Choose
Call Force?
First and foremost, Call Force was started by a highly experienced Cold Calling and Telemarketing Expert. Our founder has more than 15 years of daily cold calling experience in every sort of industry you can imagine. We're talking in excess of 100,000 cold calls over the years. When you make that many calls, you become an expert at telemarketing and appointment setting.
When you deal with Call Force, you know you are dealing with professionals that actually have extensive real world experience on the phone. We've actually put in the hard yards and know exactly what it takes to successfully market over the telephone.
No matter what business or industry you're in, we take the time to understand your business thoroughly. We want to know how your business works. We want to know what sorts of clients you want to attract. From there we can go about devising a telemarketing plan to go after your ideal prospects in the most effective way possible.
Get A Free No Obligation Telemarketing Quote
Want to know more about what Telemarketing, Appointment Setting & Cold Calling
can do for your business? Click the button below to request a FREE Quote.
Alternatively, call us today for a FREE Quote on any of the numbers below.
| | |
| --- | --- |
| Melbourne | (03) 9005 2335 |
| Sydney | (02) 8005 2185 |
| Brisbane | (07) 3102 1344 |
| Adelaide | (08) 7200 2665 |
| Perth | (08) 6102 3888 |