Looking for the best Telemarketing
company in Canberra? You've come to
the right place.
The Best Telemarketing Company in Canberra
Are you looking for high quality Telemarketing from a local company based in Canberra Australia?
Maybe you are based in Canberra and need the services of a professional Telemarketing company?
Do you need help with Telemarketing, Appointment Setting or Lead Generation services?
Are you looking for a Telemarketing company that has the capacity to scale when you need more work?
If you answered yes to any of the questions above, you've arrived at the right place.
Over the years, Call Force have worked on all sorts of Telemarketing Campaigns for clients all over Australia. From household names to one man businesses we've done it all. Our team has the ability to work on campaigns ranging from hundreds to thousands of calls each day.
Why You Should Speak With Call Force – Telemarketing Canberra?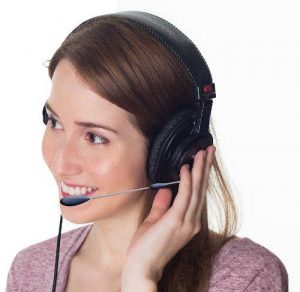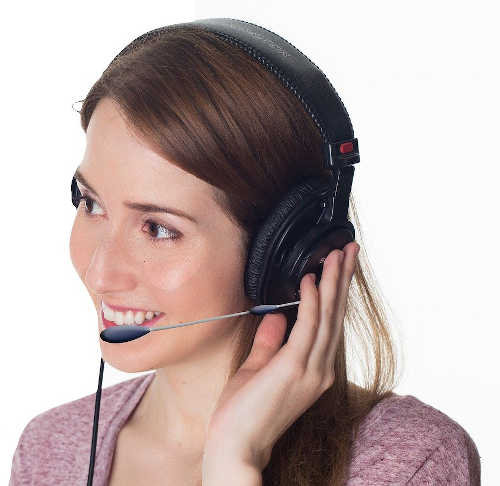 Let's face it, there are lots of telemarketing companies out there trying to win your business.  We believe that not all telemarketing companies are of the same quality or integrity.
Here's why.
First and foremost, Call Force – Telemarketing Canberra was started by a successful entrepreneur and cold calling expert named Jonathan Zilberman. Jonathan has spent more than 15 years in the Telemarketing and Lead Generation industry. During this time, he has worked on the telephone in the sales and telemarketing divisions of other companies, both large and small. In the Telemarketing industry, that's a very long time. As most people are well aware, telemarketing has a very high turnover rate. Most people throw in the towel after a few weeks and give up if not sooner. Working for so long in the Telemarketing industry clearly demonstrates the commitment and drive one needs to succeed in the Telemarketing business.
All too often, Jonathan found that the companies he worked for, were hiring the wrong people. He found that a large percentage of people getting hired to work on the phones were not suited for their roles. This in turn led to a high turnover in staff.
Successful Telemarketing Requires a Certain Personality and Skill Set
The fact is, almost anyone can get a job telemarketing. You don't need a degree. You don't need any qualifications. It's very easy. Or so it seems that way. The reality is, while it may be easy to get a job in telemarketing, not everyone who gets a job is cut out for the work. Here at Call Force – Telemarketing Canberra, we believe that telemarketing requires a certain personality and skill set. While anyone can do the job, not everyone can produce great results. Only people who can show strength, flexibility and a willingness to learn will ultimately succeed in the long run. Can these skills be taught? Yes. And that's what we do with all of our staff.
What a lot of business people forget is that, nothing happens until a sale is made. You can have the worlds best team of support people and project managers. But, without a sale, they have no work to do. Telemarketing is absolutely crucial to the survival of many businesses both large and small.
We Hire Only The Best Telemarketers
At Call Force – Telemarketing Canberra we believe that what ultimately determines the success for our clients is our telemarketers. You can have a perfect campaign with the best leads. However, as soon as you put an average telemarketer on the phone, you cannot expect fantastic results. We hire only the best talent. We screen Telemarketers to find the best there is. Sure it takes a lot of time, but it's worth it. In fact hiring new staff is one of the most time consuming tasks we have to do. Why? When we look to hire new staff to work at Call Force – Telemarketing Canberra, we look for bright people who
Sound Great on the telephone – this is a MUST
Have a great personality
Are adaptable
Have a strong willingness to succeed
Can build instant rapport over the phone
Are likeable people
By identifying people who possess these 6 characteristics, we increase the chances that they will be successful at Telemarketing. It also helps to increase the odds that they will perform at a high enough level whilst Telemarketing.
Telemarketing Tailored Exactly To What Your Business Needs
Here at Call Force – Telemarketing Canberra, our Telemarketing services can be tailored exactly to your specific needs and requirements. We understand that no two businesses are the same.
We also know that the real success of a telemarketing campaign lies in the actual telemarketer. When we hire people to work at Call Force – Telemarketing Canberra, we put them through a series of stringent tests. These tests ensure they have what it takes to deliver the best for our clients. Before any one of our telemarketers are allowed to make calls, they must first role play and practice their Telemarketing scripts with other staff members. We also spend many hours training our staff on the phones using real live calls. This ensures we are going to deliver the best possible outcome for our clients campaigns.
But it doesn't end there. Training is a massive element here at Call Force – Telemarketing Canberra. This is where many telemarketing companies drop the ball. They train their staff once and expect amazing results all the time. We believe this is wrong. We on the other hand spend time coaching our staff each and every week. This includes all of our telemarketing staff. Even the top producers participate. This way we can be sure that we are getting maximum effectiveness for our clients Telemarketing campaign. Our training includes lots of role playing, objection handling and sales training. In a training session, we often bounce ideas off each other to uncover different and more effective ways of handling calls.
Call Force – Telemarketing Canberra Services
At Call Force – Telemarketing Canberra, we're here to help you whether you need a telemarketing campaign to
Generate leads
Build a database of contacts
Qualify prospects
Gather surveys
Test the readiness of a new product or service
Introduce your company to a specific market
Or anything else you require
Our services are completely adaptable and customisable to your requirements.
Why Use Call Force – Telemarketing Canberra?
Call Force – Telemarketing Canberra is a 100% Australia owned, run and managed business. All of our staff are based out of our head office in Bentleigh East in Canberra. We conduct campaigns for clients in every state of Australia including Canberra, Canberra, Brisbane, Adelaide, Perth, Canberra, Canberra and even the Northern Territory. Our highly successful telemarketing track record currently spans well over a decade. We've run highly successful telemarketing campaigns for all sorts of businesses in all sorts of industries you can imagine.
We'll Work With You Every Step Of The Way
Let us know the objective you're trying to reach. We'll work with you to design a customised telemarketing campaign that suits your needs. Our goal at Call Force – Telemarketing Canberra is simple. We want to understand how your business works and then generate high quality Telemarketing leads for you. We want to be your telemarketing partner that seamlessly integrates within your business. Think of us as like your invisible third arm.
Are you ready to take your business to the next level with our Telemarketing services?
Contact Call Force – Telemarketing Canberra today to discuss your next Telemarketing Campaign on (02) 9646 8501. Alternatively, fill out your details on the right, and we'll contact you.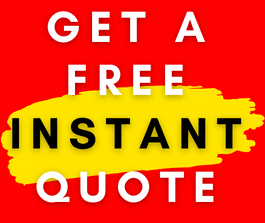 Get A Free No Obligation Quote
Want to know more about what Telemarketing can do for your business? Click the
button below to request a FREE Quote. Alternatively, call us today for a FREE
Quote on any of the numbers below.
| | |
| --- | --- |
| Melbourne | (03) 8488 6673 |
| Sydney | (02) 9646 8501 |
| Brisbane | (07) 3102 1344 |
| Adelaide | (08) 7200 2665 |
| Perth | (08) 6102 3888 |
Companies Of All Sizes Choose To Use Call Force.
Everything From Small Businesses Through To Fortune 100 Companies.