Let Call Force find and book
high quality appointments
for your business
Appointment Setting By Professionals
Do you need more Appointment Setting leads to call on to generate more business?
Are you starting a new business? Do you need a steady stream of new Appointments to call on to sell?
Maybe you are ready for that next stage of growth in your business? Do you need to kick start your pipeline with a stream of high quality Appointments?
Rather that do it on your own, wouldn't you rather a team of professional telemarketers do the appointment setting for you? A team that not only has the knowledge, but also the experience in appointment setting for companies of all sizes?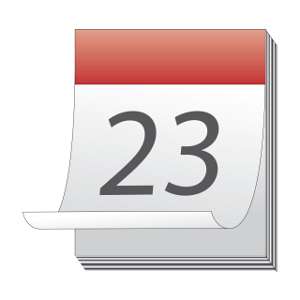 Look no further than our tailored Appointment Setting service.
Whether you need face to face appointments or telephone appointments, we can do it all.
Call Force can handle any campaign with ease. Whether you're based in Melbourne, Sydney, Brisbane, Adelaide, Perth, Tasmania, Northern Territory or anywhere in between, our team are ready to work on any campaign.
The Best Appointment Setting Team In Australia
Rest assured that when you deal with Call Force, you are dealing with the best appointment setting team in Australia. That's a pretty claim, but we stand by what we say. There are lots of reasons why we think we're the best appointment setting team in Australia, but a few points stand out.
We take the time to understand what you're trying to accomplish over the phone. If we think it's not something that will have a high success rate, we'll tell you straight out. There's nothing sugar coated here. We want your business to achieve success from an appointment setting campaign. The more success you have, the greater the likelihood that you'll come back to us to run future campaigns.
We make necessary recommendations to generate a higher response of appointments. If we know something is going to work a lot better with some tweaking, we'll let you know.
We treat each and every appointment setting campaign as if it were for our own business. We don't churn and burn leads here. Whilst appointment setting can be a numbers game, success in this game is more about quality than quantity.
We're very persuasive on the telephone. Really.
100% Australian Based Appointment Setting
All of our staff are based in Melbourne Australia. We operate from our call centre located in Bentleigh East in Melbourne and service clients all over Australia. Unlike some other companies who provide appointment setting services, we do NOT employ overseas telemarketers for any clients campaign whatsoever.
Whilst overseas telemarketers may be cheaper to employ in the short term, they can actually cost you a lot more money in the long term.
Here are 4 reasons why you should NEVER EVER outsource your appointment setting to an overseas company.Appointment Setting Services
You don't exactly know who is doing the calling. It could be someone with little or no experience.
You won't have any form of quality control. How is your company being pitched over the phone?
You won't have the opportunity to physically stand around and hear what the appointment setter is saying.
You will almost always have some form of communication barrier. When people hear it's a call from overseas, they are more likely to hang up or raise their barriers immediately.
Whilst outsourcing your appointment setting to an overseas company might seem cheaper at first, you're going to waste a lot of time making sure it's done right. In fact, you'll spend a HUGE amount of time trying to get it right. And ultimately, time equals money.
Ultimately, the consumer these days knows if the call is coming from an overseas call centre. Once people sense that, the call is usually dead in the water and over.
We firmly believe that Australian based Appointment setting provides a far superior Return On Investment than compared to any overseas based calling.
Tailored Appointment Setting That Really Works
Here at Call Force, we like to make the process as easy as possible. At the end of the day, your goal is to simply get in front of as many new qualified prospects as you can. Whether that be face to face or over the phone.
The fact is, most companies need appointment setting to sell their products and services. We understand that no two businesses are exactly the same. And so, we tailor every appointment setting campaign to each clients specific requirements.
Our 4 step approach ensures that you receive a healthy stream of new leads.
Tell us how many appointments you need us to set each week
Define the criteria and requirements you need to qualify a lead
Get qualified appointment setting going and take your business to the next level
Avoid the typical sales slumps with a constant supply of leads and appointments
High Quality Appointment Setting
Lets be honest. Appointment setting can often be a difficult and time consuming task. Not to mention even scary for some people. If you and your salespeople aren't out selling, your time is being wasted. Ideally, your salespeople should be sitting down having an appointment face to face or on the phone selling to highly qualified prospects.
That's where we come in.
Using the Call Force service, we can supply your sales team with a fresh, steady stream of more qualified prospects and appointments. This will give you more time to concentrate on the things that really matter…generating more sales for your business.
15 Minute Obligation Free Discussion
Ready to know more about how Call Force can help your business with a tailored campaign? Contact us today for an Obligation Free 15 minute discussion on (03) 8488 6673.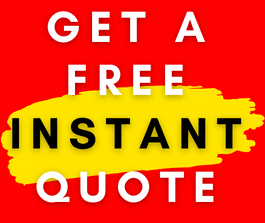 Get A Free No Obligation Quote
Want to know more about what Appointment Setting can do for your business? Click the
button below to request a FREE Quote. Alternatively, call us today for a FREE
Quote on any of the numbers below.
| | |
| --- | --- |
| Melbourne | (03) 8488 6673 |
| Sydney | (02) 9646 8501 |
| Brisbane | (07) 3102 1344 |
| Adelaide | (08) 7200 2665 |
| Perth | (08) 6102 3888 |
Companies Of All Sizes Choose To Use Call Force.
Everything From Small Businesses Through To Fortune 100 Companies.