Looking For A High Quality Appointment Setter?
Trust the experts at Call Force
to deliver your business high
quality Appointments.
Appointment Setting By Professionals
Call Force are expert Appointment Setters. Everyday we assist businesses of all sizes all over Australia set high quality appointments. Our highly experienced Appointment Setting team have the capability of scaling from hundreds to thousands of calls each and every day.
Why Call Force Are The Best Appointment Setters?
Businesses of all sizes trust Call Force everyday to deliver high quality appointments. Our team of professional appointment setters work hard for your business. Our goal is to build your pipeline full of qualified prospects so you can focus on closing more sales.
100% Australian Based Appointment Setters
If quality and success is important to your business, only use an Australian based appointment setter team. Here at Call Force, we are 100% Australian owned and run. Every single call that we make originates from our state of the art call centre located in Bentleigh East in Melbourne. We never, ever outsource calls overseas.
Our Appointment Setters Have A Proven Track Record
Our team of professional appointment setters have a proven track record in generating high quality appointments for clients. We've worked in industries including Healthcare, Hospitality, IT, Finance, Automotive, Real Estate, HR, Building and lots more. No matter what business or industry you're involved in, we can design a highly effective campaign that produces results.
Appointment Setter Campaigns Tailored To Your Needs
Here at Call Force, we understand the no two businesses are the same. That's why we tailor every appointment setter campaign to each clients requirements. We'll work with you each step of the way to ensure a successful appointment setter campaign.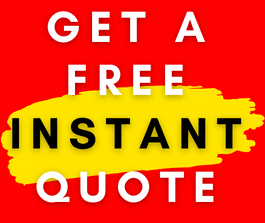 Get A Free No Obligation Quote
Want to know more about what Telemarketing can do for your business? Click the
button below to request a FREE Quote. Alternatively, call us today for a FREE
Quote on any of the numbers below.
| | |
| --- | --- |
| Melbourne | (03) 8488 6673 |
| Sydney | (02) 9646 8501 |
| Brisbane | (07) 3102 1344 |
| Adelaide | (08) 7200 2665 |
| Perth | (08) 6102 3888 |
Companies Of All Sizes Choose To Use Call Force.
Everything From Small Businesses Through To Fortune 100 Companies.