Sales Training Designed To Make You Perform At Your Peak
Learn Sales Strategies That Have Allowed Sales Teams To Sell More In Less Time
Sales Training Taught By Real Professionals Who've Done It All
Do you manage a sales team or work in a sales department?
Do you have quotas or KPI's that you need to reach?
Do you need to prospect to find and close new business?
Do you use the telephone to try and secure meetings or appointments in order to present your product or service?
If you answered "yes" to any of these questions, you may need Call Force Sales Training.
Over the years, our team has worked with companies of all sizes to help their sales people smash targets and essentially win more business.
We've helped industries such as
Finance
Software / IT
Automotive
Transport
Real Estate
Property
Telecommunications
Healthcare and lots more….
Sales Training Straight From The Trenches
The Call Force Training system has been built from our own experience as a lead generation and marketing company to businesses of all sizes. Our team work tirelessly for our clients generating leads, booking appointments and selling their products and services over the phone. We've taken the best of everything we do, and honed it into a sales training methodology that really works.
Better yet, it can even be customised to suit your specific business.
The Call Force training system encompasses
Prospecting – find your ideal target market
Cold Calling – how to make a professional cold call – what to say, how to say it, what not to say,
Objection Handling – how to stay a a float when you're getting objections thrown at you
Presenting – what to say in a presentation, what not to say
Closing – asking for the sale
Like to know more about how Call Force can help with sales training in your organisation? Contact us today for an obligation free quote on (03) 8488 6673. Alternative, fill out your details and we'll contact you.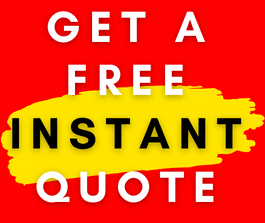 Get A Free No Obligation Quote
Want to know more about what Telemarketing can do for your business? Click the
button below to request a FREE Quote. Alternatively, call us today for a FREE
Quote on any of the numbers below.
| | |
| --- | --- |
| Melbourne | (03) 8488 6673 |
| Sydney | (02) 9646 8501 |
| Brisbane | (07) 3102 1344 |
| Adelaide | (08) 7200 2665 |
| Perth | (08) 6102 3888 |
Companies Of All Sizes Choose To Use Call Force.
Everything From Small Businesses Through To Fortune 100 Companies.