100% Australian Based Telemarketing…Guaranteed
If you're after high quality Australian based Telemarketing, you've arrived at the right place
The Professional Australian Telemarketing Team
When people mention Telemarketing, they often conjure up images of the persistent individuals who interrupt your dinner with unwanted sales pitches.
We all know the type: the inexperienced telemarketer who mechanically recites a script without understanding the essence of a genuine conversation. Their monotonous delivery fails to make the scripted words sound authentic.
Undeniably, this traditional approach to telemarketing can be quite bothersome.
At Call Force, we believe in empowering our team members to embrace their unique styles when making phone calls. By doing so, we avoid being confined to the stereotype of pushy telemarketers and instead present ourselves as skilled sales professionals.
But do we rely on scripts? Absolutely. However, we view them as guiding tools that help steer the conversation in the desired direction. Much like a talented actor in Hollywood who masterfully delivers lines from a script, our telemarketers employ the same finesse to execute highly effective campaigns. Our ultimate aim is to ensure that each call feels like a genuinely personalized interaction rather than just another routine task.
When we recruit new team members for Call Force, the most crucial quality we seek is a captivating voice. After all, it's the primary attribute needed to persuade someone over the phone, whether it's to make a purchase or agree to an appointment.
Are you intrigued? Curious to learn more? How about obtaining a Free Quote?
Contact us today on (03) 8488 6673 or click here to Get A Free Quick Quote.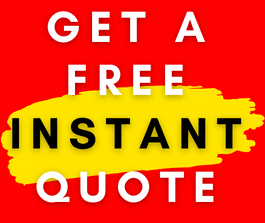 Get A Free No Obligation Quote
Want to know more about what Telemarketing can do for your business? Click the
button below to request a FREE Quote. Alternatively, call us today for a FREE
Quote on any of the numbers below.
| | |
| --- | --- |
| Melbourne | (03) 8488 6673 |
| Sydney | (02) 9646 8501 |
| Brisbane | (07) 3102 1344 |
| Adelaide | (08) 7200 2665 |
| Perth | (08) 6102 3888 |
Companies Of All Sizes Choose To Use Call Force.
Everything From Small Businesses Through To Fortune 100 Companies.